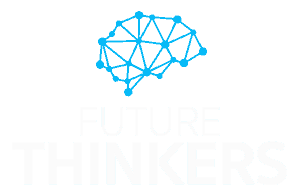 FUTURE THINKERS RETREAT CENTER
COGNITIVE OPERATING SYSTEM UPGRADE
PRACTICAL APPLICATIONS OF SOVEREIGNTY AND SHADOW WORK
PRACTICING COLLECTIVE INTELLIGENCE
The world is changing fast, and it can be difficult to make sense of what is going on. Humanity is in need of a cognitive operating system upgrade to be able to survive and thrive in these times.
Our goal is to create a retreat center, co-working, and co-living space for the next generation of change-makers, innovators, and leaders.
The center will offer the practical experience of sovereignty, shadow work, rites of passage, re-connection with our own deep nature, collective consciousness, systems thinking, and other key practices.
We want to provide a space for collaboration, exploration, focus, study, reflection, and consciousness exploration. Individuals and smaller groups can affect larger groups. This space can be a training ground for people who will become catalysts in their own communities.
This page outlines our vision for the retreat center. It is still in the concept stage, and is a work in progress.
We anticipate it will take many years to bring this project into reality, and about a decade to complete the entire vision.
WHAT MAKES THIS RETREAT CENTER UNIQUE?
Located in Bulgaria: pristine nature, ancient culture, healthy locally sourced food, and much more
Multiple approaches to transformation: meditation, consciousness expanding technologies like VR and float tanks, nature immersion, cultural experiences, ideas sharing and co-creating with other change makers
Convergence of technology, consciousness expansion, and social change
Designed to elicit transformative experiences on many levels
Integration programs to help retain the insights and bring them into real-world applications
BUSINESS DETAILS
Programs
Transformational weekend / week-long retreats
Incubator & work-stay programs
Co-working / co-living monthly & weekly rentals
Events and seminars
Growth Opportunities
Excellent revenue model: co-working / co-living spaces are a fast growing market globally.
Transformational weekend & week-long retreats are a growing market globally.
Eco tourism is a growing sector in Bulgaria.
Who Is It For?
International entrepreneurs & business leaders
Change-makers & social entrepreneurs
Tech innovators
Educators & academics
Artists & Creatives
Digital nomads
Unique Advantages
Established international audience & target market via Future Thinkers brand
Low costs of land, building & maintenance in Bulgaria
BENEFITS TO THE LOCAL COMMUNITIES
Raising awareness of new technologies and ideas for
upgrading individuals and society.
Experiment / proof of concept for sustainable living systems and social tech.
A place for research and training in individual and collective consciousness.
Encourages growth of eco tourism for the region.
ACTIVITIES
Lectures & workshops
Co-working / Idea incubator
Group discussions
Meditation
Yoga
Breath work
Circling
Hiking
Fishing & Foraging
Hot tub / Pool / Spa
Survival Training
Reconnect with nature
DISCUSSIONS & WORKSHOPS
Stoicism
Adulthood
Modern Narratives
Sovereignty
Cognitive distortions
Resilience
Shadow work
Modern Hero's journey
Learning to meet your own human needs
Tribalism
Adult psychological development
Overcoming the Meaning crisis & Existential dread
Rites of passage
Understanding the narratives that drive you
Deconstructing your identity
Integration
Collective consciousness
WeSpace technologies
LOCATION
Bulgaria is a country in Southeastern Europe, located between Romania, Greece, and Turkey. It has a rich ancient history and breathtaking nature.
Earliest traces of human activity in Bulgaria date back to the Palaeolithic era some 150,000 years ago. Throughout the ages, it has been part of Thracian, Roman, Byzantine, Ottoman, and Bulgarian civilizations, leaving behind countless monuments and artifacts of these ancient empires. Plovdiv is the oldest continuously inhabited city in Europe and one of the oldest in the world, dating back over 8,000 years.
Bulgaria has rich millennia-old folklore traditions, which were preserved and became a source of national unity during the Ottoman occupation. Many of these traditions are Pagan in origin and pre-date Christianity. The ritual of Kukesi is still widely practiced to this day, in which performers dressed up in masks, animal skins, and large bells dance with or around fire in the centre of a village to banish evil spirits. The myth or Orpheus and the Dionysian cults of ancient Greece also originate from the Rhodope mountains in Southern Bulgaria, where traces of ancient worship sites can still be found.
The climate in Bulgarian ranges from humid subtropical, to mild continental, to mountain tundra, and the biodiversity is some of the richest in Europe. Its numerous forests and mountain ranges are home to many mammal, bird, insect, fungi, and medicinal herb species.
The Bulgarian cuisine is similar to other Balkan countries, with strong Greek and Turkish influences, and includes a large variety of salads, grilled spiced meats, baked goods, yoghurt, and wine.
GET INVOLVED
We're looking for investors, builders, architects, and workers of all types who want to help us bring this vision into reality.
If you want to ask questions, discuss ideas, or share knowledge for the purpose of creating a similar center somewhere else in the world, join our Facebook group.
If you want to get involved hands-on in helping us build the center, post about how you want to contribute in the Facebook group. If it's a good fit, we will invite you to take part in our private Whatsapp group and weekly discussion calls every Monday at 18:30 Bulgaria time (EET/EEST).
DONATE
Donate via Crypto Currency
Bitcoin: 3Qbt42fbbUpiAc2jfA6f9WUchMm9zQ5pEb
Ethereum: 0x5aaD20AAa0bAFA705ABC3aC9c981212508C75c12