WHY SPONSOR US?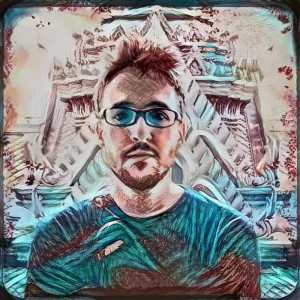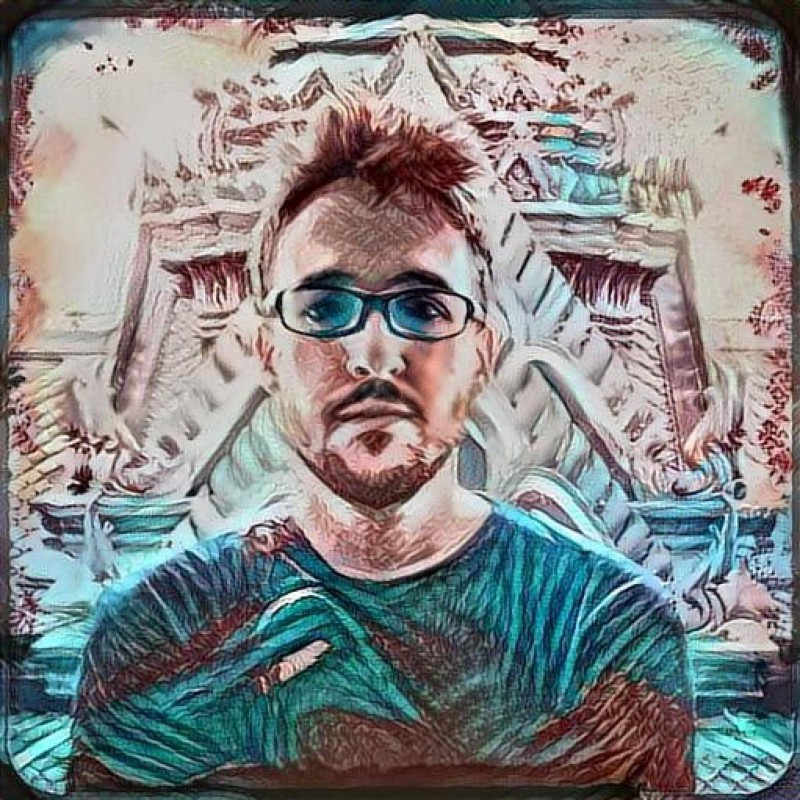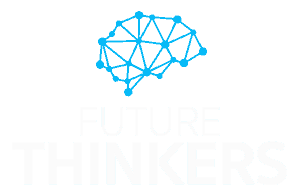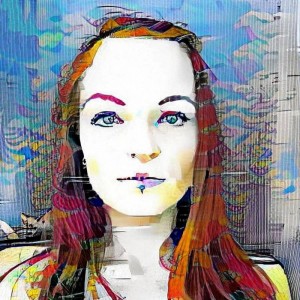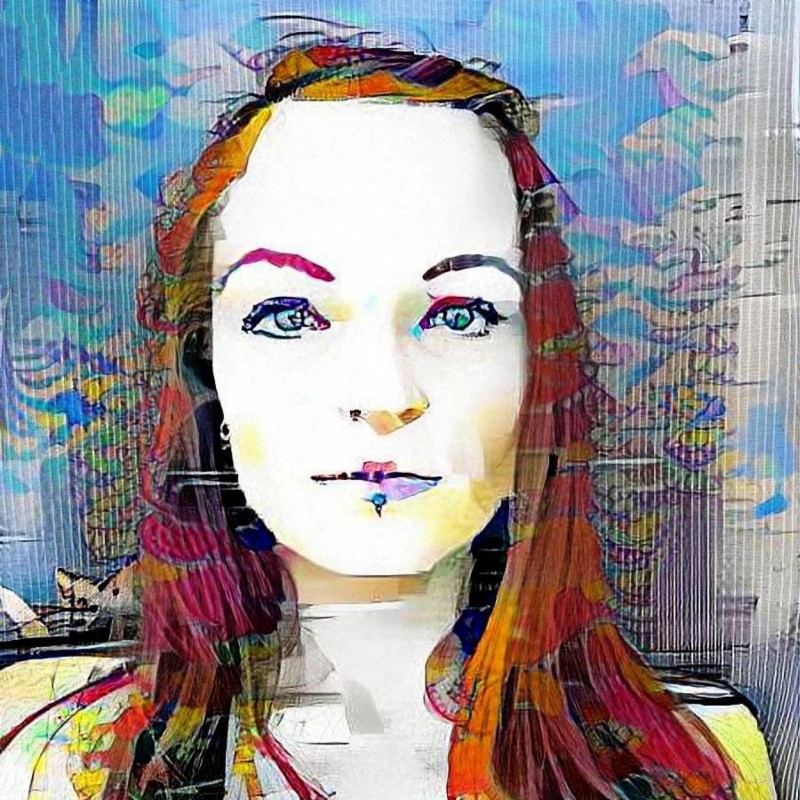 Future Thinkers makes podcasts & videos about emerging technologies like blockchain, artificial intelligence, and virtual reality, transhumanism, future societies, consciousness, meditation, and the philosophies that connect all these things.
The hosts, Mike and Euvie are two digital nomads, media designers, and entrepreneurs who have an established audience that is passionate about the future, technology, entrepreneurship, and self development.
Their goal with Future Thinkers is to inspire the evolution of technology, society, and consciousness towards a sustainable future for all of humankind.
OUR LISTENERS
Geography
USA – 48%
Northern Europe – 10%
Canada – 9%
UK – 7.5%
Australia – 7.5%
Other – 18%
Age
18-24 – 18%
25-34 – 43%
35-44 – 23%
45-55 – 10%
55-64 – 4%
65+ – 2%
Gender
Male – 80%
Female – 20%
Interests
Futism, technology, investing, entrepreneurship, travel, self development.
TOPICS & GUESTS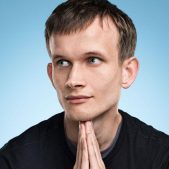 VITALIK BUTERIN
Founder of Ethereum and Bitcoin Magazine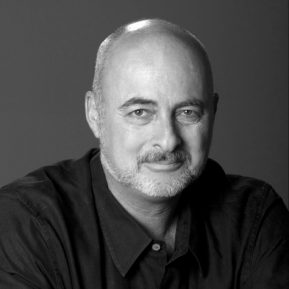 DAVID BRIN
Scientist, futurist, and award winning science fiction author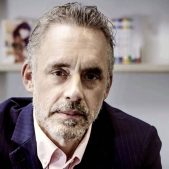 JORDAN PETERSON
Author and professor of Psychology at the UofT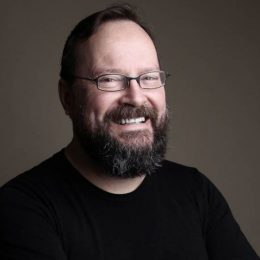 DAVID ORBAN
Entrepreneur, Investor, and Faculty at Singularity University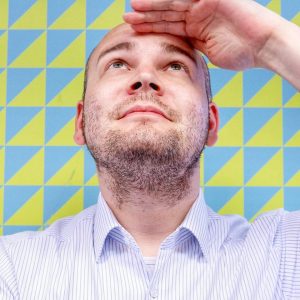 VINCE MEENS
Entrepreneur
BTCdirect, We are Blox, and Mobotiq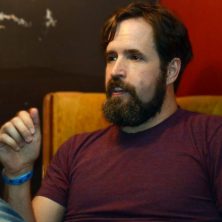 DUNCAN TRUSSELL
Comedian and host of the Duncan Trussell Family Hour Podcast

TECHNOLOGY
Blockchain
VR & AR
Artificial Intelligence

SOCIETY
Global Systems
Future Cities
Sustainability

CONSCIOUSNESS
Self Improvement
Meditation
Mindset
FUTURE THINKERS STATS
2.5 MILLION DOWNLOADS
ITUNES TOP 40 TECH PODCAST
ALL 5 STAR RATING
WHAT'S INCLUDED?

30 second pre-roll ad at the beginning of each podcast episode you sponsor


A feature on our sponsors pages

A featured spot on the show notes page of every episode you sponsor
Includes both Future Thinkers and Crypto Radio
Hugely grateful for this podcast

January 4, 2020 by Mr. Cat Rivers from United States

The Future Thinkers podcast was my gateway to the IDW and many of the thinkers who I now consider my role models. These discoveries helped me build myself back up out of an existential depression. The optimism and intelligence that had begun to atrophy within found a home and a sense that I was not alone. Thank you so much Euvie and Mike!!! ???

So happy I found this podcast!

December 5, 2019 by Spiritual, not religious from United States

I'm ecstatic to be able to hear the viewpoints from such knowledgeable people interviewed by equally erudite interviewers,

Thank you!!

November 25, 2019 by RonnieOssy from United States

These are exactly the questions I'm asking/conversations I'm looking to create! Still trying to find my place in all of it, but y'all are helping me get closer.

Inspiring & healing! ?

October 16, 2019 by JoshCrist from United States

If you're looking for a place to combine energy, consciousness, technology and what it all means for the future of our ecological evolution - this is a MUST LISTEN! Mike & Euvie bring an awesome blend of knowledge, inspiration and determination to each conversation that brings out the best in their guests - and creates a safe landing pad for some incredible discussions about how we can up-level our experience as human beings!

Incredibly relevant for our times

September 23, 2019 by AlexCoBog from United States

Brilliant, paradigm shifting conversations. The most relevant show for our times that I have found.

Brilliant

September 9, 2019 by Stoic81 from United Kingdom

Some extremely inspiring and interesting content. The hosts keep the quite involved topics engaging to listen to. Highly recommended

Thank you

September 1, 2019 by haley celeste from United States

Fascinating topics well discussed thank you!!

Fun Exploration of Ideas

May 18, 2019 by Joemlw from United States

This is a fun exploration that covers many topics in many directions. I love discovering new ideas here.

What happened to you guys?

May 16, 2019 by listen&read from United States

Has this podcast ended?

Fantastic podcasts that will blow your mind

April 3, 2019 by Getrealgrrl from United States

We need more podcasts like this and people to listen. Leading edge thinkers in conversation about the future of humanity if we wake up or stay sleeping. I breathed a sigh of relief when listening to FTP036: Daniel Schmachtenberger about a global phase shift. The only thing this podcast needs is more female guest speakers. We're out here.

Engaging

January 4, 2019 by pk42 from United Kingdom

I listened to ten episodes from Ep.51 onwards, and was enjoying them so much I went back and sterted at the beginning. The topics cover a wide spectrum and the hosts and speakers are very engaging, they really make we want to explore some of these topics more in-depth

Incredible, Intelligent, Insightful

November 26, 2018 by Mathew Heggem from United States

One of the best podcasts I've listened to in a long while. I love the hosts! And, the guests they bring on are incredible (smart, cutting edge, leaders, thinkers, etc...). The conversations spark my imagintation and bring insight into my day. Worth your time.

The Future is Here

November 15, 2018 by Kiborum from United States

I love when new episodes pop up in my feed. This podcast is on the front lines of change and always has a great perspective on whatever subject they're presenting.

Dope podcast

November 1, 2018 by radamelia from United States

Super positive. ?

Incredible. Thoughtful. Intelligent. The future...

October 16, 2018 by nathan_jcurtis from United States

Mike and Euvie, First I want to say that your podcast has tapped into something that no other show/podcast has done. You both get it. It seems that you are able to research and find the right topics for the era we live in. Incredible work. You have tapped into subjects that every human should hear in this hyper-technological, dopamine-driven feedback loop, short-term fix, rivalry driven world. With so many negative outputs hitting our senses, your podcast gives people the tools, thoughts, and examples of how we can make the world we live in so much more positive and well-worth making a difference for. I can say that it's changed the basis of my understanding, doubts, and cynicism on why the way the world is what it is today, but how we as a super informed, technologically driven generation can have an impact and change things for the better. Since I can remember, I've always asked "why". Why is the world, and specifically my country (USA) and it's people following the same path that so many other major powers in history have followed and eventually met its demise? When I think about this, it's hard not to think that no matter what I choose to do, I am another cog in the massive machine that cannot be altered or changed. Obviously, this is not a new thought. Many people think this way. After listening to the majority of your podcasts I was able to alter the basis of my thinking, approach these hard questions through a new lens outside of what was instilled into me through nurture, society, my friends, coworkers, etc. As a new parent with 2 adopted kids (5&7 yrs old), the ease at which society and the American education system breaks their creativity shoves them in a box, and "prepares them for college" keeps me up at night. I'm afraid that they won't get to be who they actually want to be, and that the quality of education won't spark their intelligent minds. I say all of that to say, the subjects that both of you explore and bring to a mass audience can even help parents to better feed their kids' malleable and hungry minds by looking at life and our part in it through a different lens. If we want to change the world, we have to start with how we teach our children. Thank you for what you do. Incredible. Thoughtful. Intelligent. The future...

Excellent speakers

September 25, 2018 by Bryan Bayer from United States

Especially love Daniel Schmactenberger, jordan whatshisname

Dances on the frothy crest of emergent intelligence!

September 18, 2018 by Jed-I jester from United States

Frequently delightful, usually useful, occasionally mind blowing. I recommend Daniel Schmachtenberger's conversations, among many other brilliant thinkers who join the hosts.

Generally Brilliant.

September 12, 2018 by DouBerman from United States

The subject matter is dense, and they all talk fast. But i can feel myself getting smarter when I listen to it. It's often quite brilliant

New favorite podcast!

September 9, 2018 by NicNat! from United States

This podcast has featured episodes that have changed my view of the world and more importantly changed how I want to contribute to it. I've listened to powerful discussions on: creating a sustainable environment, accessing our unlimited potential spiritually and theories on the future of our species. I really appreciate the content and find it very thought provoking. Highly recommend it!

Necessary discussions for social evolution

September 7, 2018 by adam.m.f. from United States

I am IN LOVE with this podcast. The variety and selection of topics of discussion, the depth they are explored, and the format of each episode is excellent. I have evolved my understandings and worldview as a result of this podcast, and have been re-inspired to pursue my passions in life because of the renewed sense of agency and responsibility I have as a global citizen. Always excited for the next episode!

Amongst the best future thinking material out there

September 4, 2018 by WholeOcean1& from United Kingdom

I am addicted to this podcast and love not only the hosts, but also the topics and people they choose to interview. They paint a picture of a new paradigm earth that I find fascinating. Thank you for all that you bring. Keep it up!

Great Content and Guests

August 28, 2018 by BeebzArsenal from Australia

Really appreciate the diversity, curiosity and humbling knowledge/ideas being shared...Thanks

A Very Important Podcast

August 26, 2018 by sgjohnst from Canada

I've been enjoying this podcast for months but after having just listened to episodes 57, 58, and 59 with Daniel Schmachtenberger I'm now convinced this is one of the most important podcasts out there. Thanks Mike and Euvie! Keep up the great work!

My mind is always better for it!

July 21, 2018 by Seneca1974 from United States

Every time I listen to this show my mind has vast food to chew on for days! Thank you for this podcast!!!

One of the best podcasts to listen to

July 12, 2018 by Phil_194 from United Kingdom

I've listened to several episodes now and each is so very thought provoking... great stuff!

David Tusek

June 15, 2018 by WineRx from United States

Brilliant podcast! Thanks for covering these crucial, relevant, challenging topics with such fascinating guests !

Insightful, hopeful & human

June 13, 2018 by Kylie Stedman Gomes from Australia

Discovered this podcast a couple of months ago and have been bingeing ever since. Euvie and Mike manage to find outstanding guests, ask them insightful questions, come up with brilliant ideas of their own ... I couldn't ask for better brainfood or source for continued research. Thank you both. I've already lost count of how many people I've told about your wonderful podcast. :)

Brilliant Podcast

June 12, 2018 by zhipa from United Kingdom

Subjects and guests are chosen fabulously. Guests are given time and space to express themselves fully without censorship, and not interrupt by the hosts. Hosts are warm and friendly, yet intelligent and for sure, Future Thinkers. Keep up with the great job.

Awesome Show!!

May 30, 2018 by Brooke Craven from United States

Mike & Euvie, hosts of the Future Thinkers Podcast, highlight all aspects of technology, futurology and more in this can't miss podcast! The hosts and expert guests offer insightful advice and information that is helpful to anyone that listens!

Life Changing Podcast

May 17, 2018 by mneimsky from United States

Been listening for a while now, highly recommend to all people.

Thanks from @MACR0SC0P1C

May 8, 2018 by @MACR0SC0P1C from United States

Mike and Euvie always bring a fresh spin to a topic, have great guests, and foster explorative dialogue. Always worth the time to listen and gain perspective!

Great guests, forward thinking, and smart

April 12, 2018 by Daflye from United States

Truly 21st century, and beyond, thinking. Thank you.

Great prep for the shift

April 4, 2018 by MaddisonKennedyW from United States

This podcast sparks new areas of interest and ideas in yourself that you didn't know were there. They talk about a variety of topics from transhumanism, to enlightenment, and decentralized governance, and it makes you think about where the human species is headed, and what preperations, mentally, spiritually, and physically, you, as an individual and as a part of this collective of humans, have to do to get there. Highly recommend listening to this podcast if you want to be apart of the next phase shift that is happening! Listen to it anywhere or anytime! Thank you Mike and Euvie!

Intelligent and thought provoking

April 3, 2018 by KennethDale from Canada

Always great to listen to and gain some perspective.

Complex subjects in layman terms

This is the best podcast around the subject of the future that I've found in a long time. The subject matter is diverse and keeps bringing up new ideas that surprise and sometimes shock me. The inclusion of real experts in the conversation brings validity to the content, and the presenters sense of humour, experience and thorough questioning make this a joy to listen to. I'm up to episode 30 now and will be digging deep to show my appreciation. Keep up the great work guys. Inspiring!

Important Stuff

February 6, 2018 by Bohdacious from Canada

It cannot be stressed enough how important it is for the wellbeing of humanity and our civilization that we elevate a particular style of mindset into mainstream. Mike and Euvie have assembled a rich and timefully critical cast. Bravo.

Mind blowing stuff!!!!!

January 5, 2018 by CryptoWombat from United Kingdom

Seat back , relax and open your mind to knowledge.

A most revel ant pool of inspiration information

December 28, 2017 by HorribleHad from Australia

The future thinkers podcast is an awesome listen as both Euvie and Mike address diverse aspects of the frontier of humanity that we need to explore in order to evolve from where we are stagnant in perspective, technology and the paths we walk. Mike and Euvie are amazing authentic people who have made an effort to live a life congruent with their interests, potential and inherent nature. Thanks guys for bringing a fresh voice to the surface. I look forward to the future episodes. :)

Yes!

December 23, 2017 by Joe Eyeless from United Kingdom

Thank you so much for this podcast series which I have just discovered today and am writing this review after playing your very first episode and "listening" forward to hearing the other episodes! ? The future is very bright indeed and a revolution in consciousness itself I believe is underway so it's great to know I now have a podcast series by two smart, optimistic and open minded beauties to enjoy. Keep it up! At least until transcendence day! ?

Merci-Bouquet

December 16, 2017 by @Maxx_Joi from New Zealand

Many thanks, with essences of challenging status quo, critically honest and fearless thinking, the aroma is heart wrenching and true. An awe inspiring knowledge base, curation, and way of thinking to review life on this earth as it was, as it is today, and its projected future with little to no bias. Please accept my flowers. Many thanks & Much Love, Maxx Joi Marlon Johnson

Listen up!

December 6, 2017 by MikeCarroll from Australia

Just listened to ep046, Daniel Schmachtenberger on Existential Risk. Mind. Blown.

Awesome topic mix that works even if it can't

December 3, 2017 by The Forest Muffin from Finland

The Future Thinkers podcast mixes topics in a way that is unusual, and if I read just the description I would probably conclude that it could never work. Yet somehow despite combining wacky accelerating tech with wacky spirituality they end up as the sanest voices on technological acceleration - yes, the world is changing - yes, that is awesome - yes, that is horrifying - yes, we may all die - I don't know how to feel about all that, I feel like crying - but Future Thinkers soothe me and help me approach the future instead of hiding from it.

Love it/you/I

November 13, 2017 by leftinthewest from United States

Keep up the great work!

Awesome show, highly recommend!

November 9, 2017 by J. Barshop from United States

Mike, Euvie and their guests do a phenomenal job of simplifying some extremely complex ideas in a structured, entertaining way. Highly recommend listening and subscribing to The Future Thinkers Podcast if you want the knowledge AND mindsets to level up and better understand how tech is drastically shaping our future.

Very insightful guests

October 9, 2017 by dhow02 from Australia

I've been listening to their backlog for a few months now and I'm really impressed. Great guest and topics for those interested in playing their part in creating a brighter future. And they have psychedellic experience which gives them extra cred in my book! Love your work guys! from the heart!

Solid

September 23, 2017 by Uncle Trav XXX from United States

Well conducted interviews. Great topics. Not woo woo.

Yes.