Become a Sponsor of
Future Thinkers
Our Mission
Our mission is to explore, understand, and develop technology, society, and consciousness so that we can all be better adapted to the future. The mission manifests in the Future Thinkers podcast, our videos, mobile apps, and everything else that we do.
We're building Future Thinkers into a global media brand and you can be a part of this movement. Our sponsors enable us to continue to expand our reach, create more content, and inspire more people.
What Kinds of Sponsors We Consider

We get emails every week from our listeners asking how they can help build a better future for humankind, what industries they should get involved in to have impact, and where they should live or travel to be part of an inspiring community. We only consider sponsors who are positioned to be the answer to one or more of those questions.
We want to expose you to our growing and passionate young audience of futurists, technologists, investors, entrepreneurs, and people who want to come together to change the world. These are the type of people we attract at Future Thinkers.
Our Unfair Advantages
Established media platform – FutureThinkers.org gives us the reach to connect with hundreds of thousands of people and attract startups, community support, and global interest. Our total reach across networks is 500k people.
Global thought leaders – We've been interviewed and featured in dozens of global publications like BBC and Forbes, as well as books, media events, magazines, podcasts, and video channels all over the world.
Broad Range – we have an established reputation in future technology, blockchain, startup, and entrepreneurship communities.
Our Sponsors & Partners

Event Partners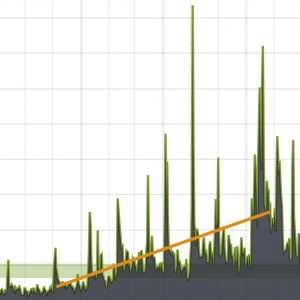 All 5 Star Rating
100000
Average total monthly downloads
What People Are Saying
I've been greedily listening to your podcasts as a Saturday morning routine. Super stoked to have found you. Just wanted to say thanks for the very interesting work you guys are putting out there, so thanks! :)

Big fan of your show. I got a lot out of listening.

Future Thinkers is a mix of spirituality like buddhism, philosophy and technology speculation. Mike and Euvie will make you think through Minecraft existential poems, dreams of butterflies and Chinese Philosophers and how we value individualism vs. merging into the borg. And many more things!

I found your conversation so inspiring. Excellent podcast. Glad I found you… Coming back to the modern thought and its many intricacies, you are king and queen.

I feel you two are doing important work.

Hey I just started listening to your podcast and I really enjoy it! Episode 8 was really well done as an open conversation. Just wanted to say, keep it up!

It's really great having a female perspective on this stuff. Like other tech fields, Transhumanism and Singularity subjects are "mostly" male run, so I love hearing Euvie's opinions. Not that Mike doesn't bring lots to the table as well, but it's a fresh twist :)

I recently binged on your podcast and I love it! Thank you so much for all the work you must put in to it. Now I'm starting to binge on your videos and other content, if only I had more free time!

Mike Gilliland and Euvie Ivanova are two insightful, acceleware futurists. They have a refreshingly humanistic take on the singularity, human empowerment and spirituality in a world of accelerating change.

Hello, I really enjoy your podcasts and this episode was all about why I love you guys. Keep doing what you are doing, thank you. Greetings from Guatemala.

I want to say you are doing a stellar job and I really enjoy and look forward to your podcast. Very diverse and relevant.

Must-listen for any thinking person. 100% worth the time.

Really loving the podcast. Keep being awesome. :)

Big fan of the podcast and good to hear you're planning on more episodes soon.

I love the podcast. It's redirected my own blog and made me a futurist. I'd love to share ideas. Keep up the great work!