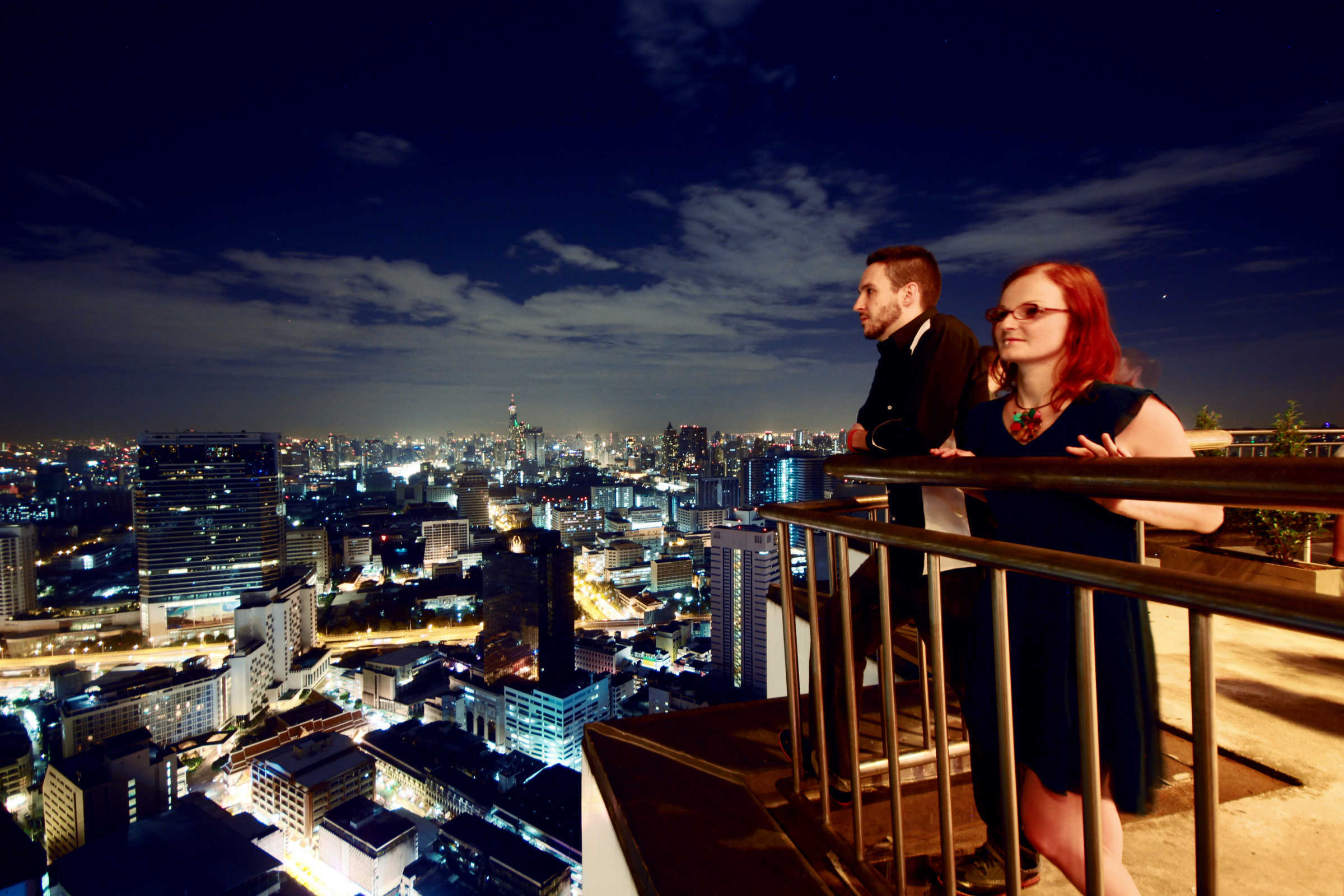 Who we are
We are Euvie Ivanova and Mike Gilliland, the co-hosts and producers of Future Thinkers Podcast. We have spent the last 3 years traveling the world as digital nomads, and exploring different cultures, alternative lifestyles, and out-there ideas. We love thinking deeply about the future, consciousness, creativity, the meaning of life, the exponential nature of technological progress and its implications for everyone on the planet. We are futurists, explorers, creators, and geeks.
What is Future Thinkers Podcast about?
Future Thinkers is a podcast about the future of humankind and the exploration of consciousness. The podcast explores questions such as "why are we here?", "what is the nature of reality?", and "what does the future of humanity hold?" in the form of a discussion between us co-hosts, with guests. Some of the topics discussed include spirituality, transhumanism, future technology, artificial intelligence, the singularity, virtual reality, creativity, art, culture, psychedelics, and the philosophies that connect all these things.
Why we started Future Thinkers
We started Future Thinkers Podcast to explore and bring light to big ideas, to open up to alternative modes of living, and think about how all of us can build a better future for all of humanity.
Our Big Hairy Goal
We want to create an eco-futurist community of thinkers, doers, creators, and organizers who are actively involved in building the future of humanity. This community will start online, then move to in-person events, and eventually to a real-life community.
Frequently Asked Questions:
How did the idea of Future Thinkers Podcast come about?
The two of us always end up getting into these deep, weird, philosophical conversations about the future. One day we decided to start recording these conversations and publishing them, with the idea of attracting like-minded people. We are now working on building a Future Thinkers online community, and planning in-person events.
Where are you from? What are your backgrounds?
Mike Gilliland grew up in Western Canada and studied audio and video production at the Art Institute of Vancouver. He has a 10+ year background in the multimedia industry and is a jack of all trades when it comes to multimedia production and digital storytelling. He has been involved in online businesses for just as long, and has started several companies. In his spare time, he enjoys listening to audiobooks, deep-diving into really obscure subjects, playing minecraft, wearing neck pillows, and spilling coffee. He in an INTJ.
Euvie Ivanova grew up in a small town in Russia during the Perestroika era, and immigrated to Canada as a teenager. She has a lifelong background in creative arts, and in the past was a freelance photographer, fashion designer, and worked in the film industry. She studied Psychology and Liberal Arts at the University of British Columbia and University of Copenhagen. She has been working in online business for 5 years, mainly focused on content marketing. In her spare time, she enjoys reading, drawing, doing yoga, spending time in nature, and giggling like a maniac. Euvie speaks 3+ languages. She is an ENFP.
How long have you been travelling and where have you been?
We sold almost everything we owned and took off travelling over 3 years ago, and have been slow-traveling ever since. We started in Thailand and progressed through Southeast Asia, later moving onto Europe. We've lived in and visited Thailand, Vietnam, Bali, Malaysia, Burma, Singapore, Portugal, France, Greece, and are now based in Plovdiv, Bulgaria. Before we started traveling together, we both lived in Vancouver, Canada. Before meeting Mike, Euvie lived in Russia and Denmark, and traveled to many other countries in Europe.
How have you been able to travel for so long?
We have a multimedia content marketing agency, Giant Supernova. It enables us to work while we travel, and be location independent.
What are some of the highlights from your travels?
Spending two Christmases in a row at a 7-day silent meditation retreat in the Thai jungle has been a deeply transformative experience for both of us. We have been learning a lot about different spiritual practices and philosophies, but to actually go and immerse ourselves in what is essentially a monastic setting for a week is a whole other story. We highly recommend that experience to anyone trying to understand their own nature, whether the person is spiritual or not.
From an excitement perspective, riding motorbikes in Saigon, Vietnam has been one of the most fun, scary, and memorable experience. Picture those giant schools of fish in nature documentaries, except the fish are people riding motorbikes. That is what Saigon is like. Road rules don't apply, and the horns are used like sonar. Actually, honking the horn can mean a bunch of things, ranging from "Just letting you know I'm here", to "Get out of my way, asshole", t0 "Hey sexy", to "Watch out, there's a White person on the road". It's funny that sometimes in North America they talk about Asians being bad drivers. Well, in Asia, they think exactly the opposite! 
Another favourite experience has been exploring the traditional culture in Bali. Walking through the rice fields at sunset is breathtakingly beautiful. Every day there is some sort of religious procession on the street with people wearing ethnic outfits, carrying different things on their heads, and laying down offerings of fruit and flowers on their doorsteps. Once we went to see a traditional Balinese dance and music performance, and it was a super alien experience. If you've ever seen the child dancers with the crazy wide-open eyes in the movie Samsara, that's what it looks like. Combined with the weird atonal music of the gamelan orchestra, it puts you in a mesmerizing trance.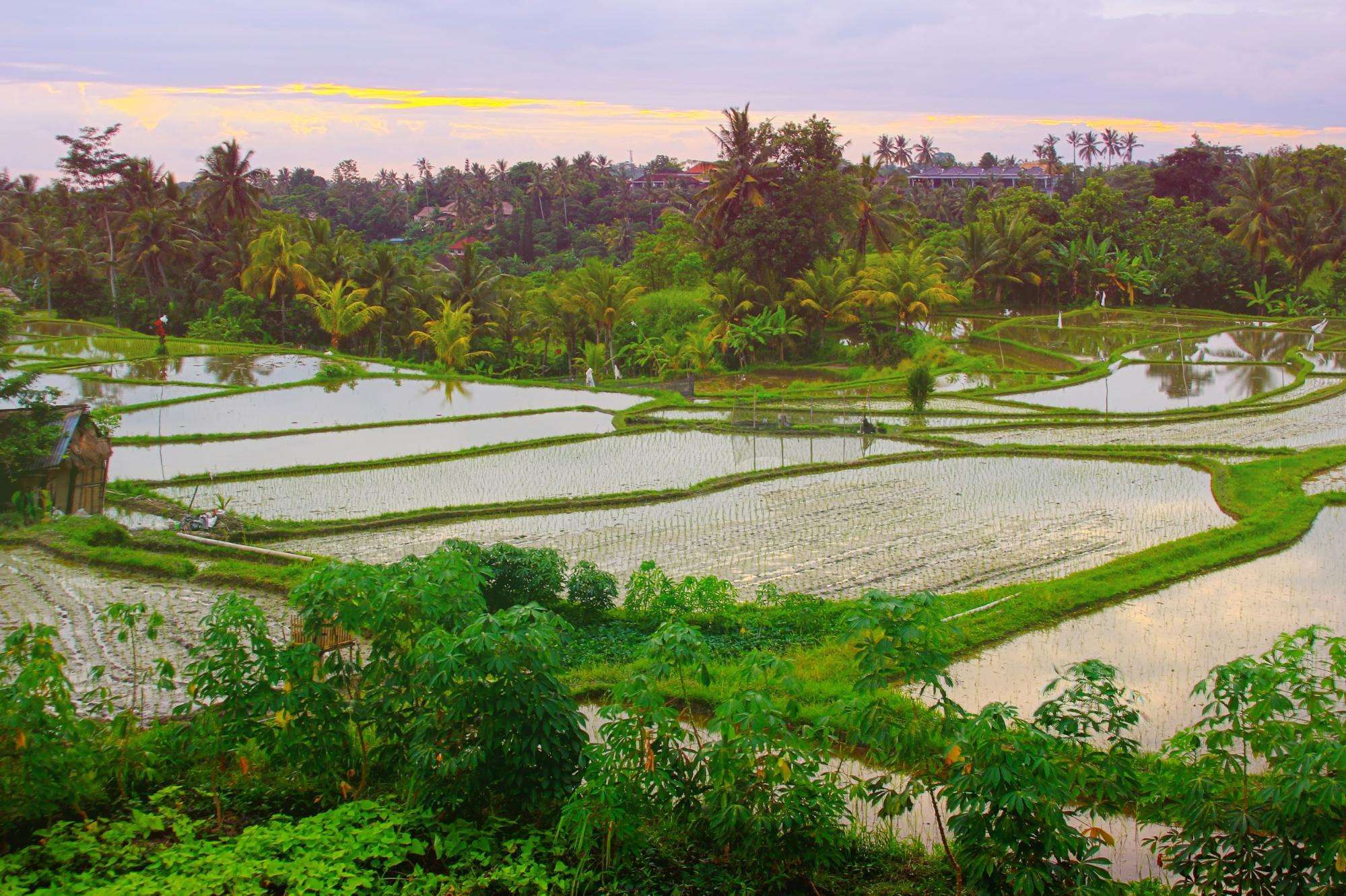 Have ideas, suggestions, or questions? Get in touch. Want to interview us? Check out the press page.