Archive for category: Singularity
Podcast episodes about the technological singularity from the Future Thinkers Podcast by Mike Gilliland and Euvie Ivanova
The Fermi Paradox states that on one hand, the probability of alien civilizations is high. On the other hand,...
When I went to school (both in Russia and in Canada), "creative" subjects like art and music were considered...
There are many dystopian scenarios that people come up with when they think about future Artificial Intelligence. The Matrix,...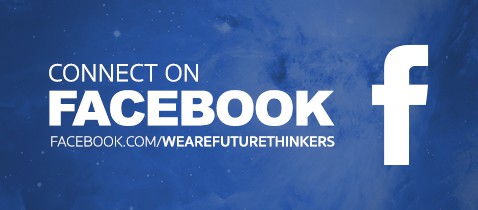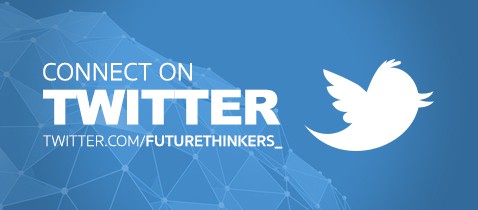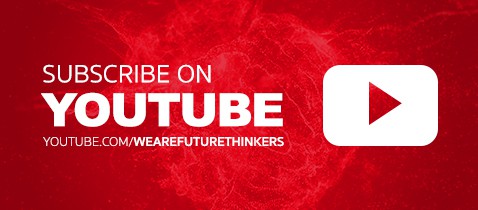 On Our Bookshelf
Podcast Reviews
Important Stuff

February 6, 2018 by Bohdacious from Canada

It cannot be stressed enough how important it is for the wellbeing of humanity and our civilization that we elevate a particular style of mindset into mainstream. Mike and Euvie have assembled a rich and timefully critical cast. Bravo.

Mind blowing stuff!!!!!

January 5, 2018 by Tangaroaluka from United Kingdom

Seat back , relax and open your mind to knowledge.

A most revel ant pool of inspiration information

December 28, 2017 by HorribleHad from Australia

The future thinkers podcast is an awesome listen as both Euvie and Mike address diverse aspects of the frontier of humanity that we need to explore in order to evolve from where we are stagnant in perspective, technology and the paths we walk. Mike and Euvie are amazing authentic people who have made an effort to live a life congruent with their interests, potential and inherent nature. Thanks guys for bringing a fresh voice to the surface. I look forward to the future episodes. :)

Yes!

December 23, 2017 by Joe Eyeless from United Kingdom

Thank you so much for this podcast series which I have just discovered today and am writing this review after playing your very first episode and "listening" forward to hearing the other episodes! ? The future is very bright indeed and a revolution in consciousness itself I believe is underway so it's great to know I now have a podcast series by two smart, optimistic and open minded beauties to enjoy. Keep it up! At least until transcendence day! ?

Merci-Bouquet

December 16, 2017 by @Maxx_Joi from New Zealand

Many thanks, with essences of challenging status quo, critically honest and fearless thinking, the aroma is heart wrenching and true. An awe inspiring knowledge base, curation, and way of thinking to review life on this earth as it was, as it is today, and its projected future with little to no bias. Please accept my flowers. Many thanks & Much Love, Maxx Joi Marlon Johnson

Listen up!

December 6, 2017 by MikeCarroll from Australia

Just listened to ep046, Daniel Schmachtenberger on Existential Risk. Mind. Blown.

Awesome topic mix that works even if it can't

December 3, 2017 by The Forest Muffin from Finland

The Future Thinkers podcast mixes topics in a way that is unusual, and if I read just the description I would probably conclude that it could never work. Yet somehow despite combining wacky accelerating tech with wacky spirituality they end up as the sanest voices on technological acceleration - yes, the world is changing - yes, that is awesome - yes, that is horrifying - yes, we may all die - I don't know how to feel about all that, I feel like crying - but Future Thinkers soothe me and help me approach the future instead of hiding from it.

This is a great podcast!

November 15, 2017 by Frogmoss from United States

This is the type of insightful smart podcast the world needs more of. Thank you Euvie & Mike.

Love it/you/I

November 13, 2017 by leftinthewest from United States

Keep up the great work!

Awesome show, highly recommend!

November 9, 2017 by J. Barshop from United States

Mike, Euvie and their guests do a phenomenal job of simplifying some extremely complex ideas in a structured, entertaining way. Highly recommend listening and subscribing to The Future Thinkers Podcast if you want the knowledge AND mindsets to level up and better understand how tech is drastically shaping our future.

Very insightful guests

October 9, 2017 by dhow02 from Australia

I've been listening to their backlog for a few months now and I'm really impressed. Great guest and topics for those interested in playing their part in creating a brighter future. And they have psychedellic experience which gives them extra cred in my book! Love your work guys! from the heart!

Solid

September 23, 2017 by Uncle Trav XXX from United States

Well conducted interviews. Great topics. Not woo woo.

Yes.

September 16, 2017 by Leo Hajducki from New Zealand

WONDERFUL, FANTASTIC, AMAZINGLY I am so happy I stumbled across this show. ???

Great stuff, keep it up!

September 5, 2017 by Spobba from United Kingdom

After stumbling upon this podcast while doing some...ahem...research, I'm pleased to say it's being added to my 'subscribe' list. Thought-provoking and 'out there' but still grounded in reality (such as it is), presented by two likeable and open-minded people. A pleasure to have found you guys!

Awesome show

September 4, 2017 by lxmaurer from Australia

Highly informative podcast. I really enjoy the tone of the conversation. Some of the guests are amazing. Keep it up people !

Awesome podcast about the future

August 27, 2017 by Timmiex from Netherlands

I really like this podcast! It has a good mix of really interesting topics about the future and the hosts have interesting conversations!

ALL THE STARS! FOREVER! FT is cherry af!

August 10, 2017 by Arthur Sierpinski from United States

You had me at Hakuna Matata, Space Pharaoh. Keep up the good work...

A staple for your podcast subscription

August 9, 2017 by Name Here Fool from United States

Interesting guest speakers, rich content, well spoken moderators. Great stuff!

Excellent and Informative

July 24, 2017 by Damoxemus from Canada

Great guests, smart questions and good variety of topics. Love it.

AMAZING!

July 22, 2017 by Brandon S Crowe from Canada

The Future Thinkers Podcast is awesome! I always feel very creative after listening to them chat about futurology and philosophy. I'm privilaged to have the ability to gain from their knowledge through the wonders of technology. Thank you for all you do and please keep this podcast going! It's truely wonderful and eye-opening.

Love at first listen!

July 21, 2017 by Nini Mac Loca from Sweden

These guys are a real source of inspiration. Not having been big into podcasts before, when I found out about Future Thinkers and started listening I was truely amazed, really excited and now I'm totally addicted. Keep up the great work and thank you for shining a light onto these super interesting topics.

Interesting

July 20, 2017 by DunderMonkey from Norway

Fun and interesting about a lot of different themes, some, but not all, related to the future.

Love it

July 7, 2017 by Code•Blue from Canada

Great podcast, keep up the great work

Great chemistry at work

July 4, 2017 by tenderraven from Germany

A highly recommendable exploration of wide-ranging issues by a marvelous couple and their inspirational guests. Many thanks!

One of the best!

July 4, 2017 by Mryoungcom from United States

I'm a big listener to podcasts and I just started listening to this one. I love it! They discuss a lot of really interesting, far out concepts and they do it in an easy to listen to manner. Definitely worth subscribing!

Thanks from Aotearoa, New Zealand

June 4, 2017 by swchatnoir from New Zealand

Hi There are very few things in life that you read or hear that fundamentally matter to the way you see the world. This podcast is one of them. I love the mix of fearless examination of the usually unquestioned, optimism, fun and sense of wonder at the world. I am not a religious person. In fact I hate all the misogyny and mind and money control it entails. But this podcast gives a route back to spirituality without religion in a really authentic way. I wish I were as courageous as Mike and Euvie, but at least in listening to their podcast I feel I have something to shoot for. To everyone - listen to it and try to suspend your natural cynicism. You may just benefit from it enormously. All the best from the last stop before antarctic. Thanks for a great podcast! Steve

Mental gratification

May 28, 2017 by Cbair1982 from United States

Excellent topics and incredible insight. Well done,

Thank you for Vinay Gupta!

May 3, 2017 by ManidFromKazakhstan from United States

The best person to talk to about the future, Ethereum and all that.

The single most enlightening podcast I've ever listened to.

April 19, 2017 by Qweopzol from United States

Episode 35 which I just finished listening to was the single most complete vision of a truly just world which is beneficial to everyone and the universe that I had ever heard. I'd highly recommend Future Thinkers to anyone dearly fascinated about the future and about the world around them. The hosts are truly intelligent, creative, and well educated! It was a joy to listen to!

one of the best

April 11, 2017 by KT3570 from United States

One of the best podcasts I've run into in a while. Mike and Euvie are brilliant interviewers and the content is always cutting edge, massively relevant to the weird crazy world-in-transition we are living in. Tech and consciousness/spirituality have to walk hand in hand and Future Thinkers delivers a lovely balance. Keep up the great work M & E!

Thank you!!

March 26, 2017 by MaggieJaneSteel from Australia

Hi Guys! I saw you both present at Z Day in Brisbane yesterday. I left feeling so inspired and my partner and I immediately subscribed to your podcast. Thank you for all your insight, keep it up!!!

Great talks, interesting topics and people

March 11, 2017 by jnystromdesign from Sweden

One of my favorite pods. Great spread of topics that range from Transhumanism, Cryptocurrencies to Chaos Magic. - A feast for thought!

Perfect for children

February 20, 2017 by Snackitty yumms from United States

I love a good podcast on consciousness!! This is a great next step after you run out of Terrence McKenna talks.

Great Podcast

January 31, 2017 by Hamburger Biker from Germany

Great Podcast! I like your sophisticated views, insights and interview partners!

imaginative and stimulating

January 11, 2017 by meanbrew from Canada

Recently discovered this podcast and it is my new favorite. An antidote to all that other media output with its relentlessly dystopic and cynical worldview. The hosts are well informed, engaging people inspired by the usual luminaries. Have a listen and pass it on!

Educating & Inspiring

December 19, 2016 by Petar Ju. from United States

They cover such a huge range of subjects you'd wonder how is it possible they know so much about so much. After seeing their book list on the website, I no longer wonder :D. Besides their book list, it's obvious they also do a lot of research into futurology, blockchain, and some other topics that are not yet very well covered in literature. Keep up the great work, you're changing the world without even realizing how much. 5/5 no doubt.

Hands down my favorite podcast out there!!

December 15, 2016 by app kenner 17 from United States

I listened to many podcasts over the last years while running and while being in planes. And this is by far my favorite of all of them. The reasons? I can really relate to these people and even more importantly I rate podcasts on how much I learn in them. And in no other podcast have I learned as much about Blockchain, Vinay Gupta, Basic Income and ways to improve our future! Plus I have to give credit to this app for encouraging me to start meditation - a fact that has significantly improved my life !! Keep rocking it please :))

Episode 6

October 16, 2016 by Angelabsurd from United States

Loved the show, I support the message. Thanks for following the urge to do a podcast ??.

Spectacular

October 9, 2016 by Ca9109 from United States

Interesting topics and wonderful people ??✊?.

Fantastic

August 5, 2016 by Nick5a1 from Australia

I was so thrilled that Euvie and Mike have brought back more episodes this year. I've listened to many, many podcasts and The Future Thinkers podcast is easily my favourite. I love the wide-ranging, future-oriented topics that are explored. Sometimes I think I know a fair bit about a topic and sometimes it is completely new to me, but either way I am always learning something, getting new perspectives into the technology and other forces that will shape our future, and I am thoroughly enjoying every episode. I am absolutely loving the newer interview format and am discovering lots of great people and books and other topics to go follow and explore. Keep up the excellent work! PS. Love the episode artwork!

On the edge

July 27, 2016 by Wisky Bravvo from Australia

Fresh, new content on futurist topics that make me want to know more from the hosts and their fantastic guest. Akuna Matata Space Monkey!

Great podcast!

June 10, 2016 by Be-daz from United States

I just found this podcast this week and have been binge listening while I work. Love it!!

Favorite podcast

June 5, 2016 by MSantore from United States

I've been looking for an up to date resource on AI and other technologies. I love your podcast so much thank you!

Great Podcast!

May 31, 2016 by Gaudier a from United States

Amazing content. Highly recommended.

Love it.

May 27, 2016 by KristyHannah from Australia

This is so interesting. The guests are so different and insightful. I love the host's attitude toward life and how you run the show. I've learnt so much already and love that this show reminds us to have hope. The world isn't broken, yet... The guests prove this. Peace ✌?️

One of my favorites

May 12, 2016 by TherealKennyrowe from United States

Interesting guests and fascinating topics, what else do need?

Truly peeking into the future!

April 12, 2016 by PantanellaDandilion from Brazil

This podcast is really great in every episode; the conversations are meaningful and sometimes it's good to actually re-listen. Lots of great stuff about the future, and how humanity is changing and going to change even more. Became my favourite podcast, for sure!

Amazing!

February 18, 2016 by Gerad Simon from United States

Just listened to all 19 episodes over the last month or so and it has really changed my life for the better. I just love these hosts! I've been inspired to spend more time creating, learning, philosophying, and what not. Thanks so much for all the great content, hope to see more come out soon!

Great Perspective

July 5, 2015 by PermaPunk from United States

A really solid podcast- the hosts are fun to listen to, and they have had some really good guests. AND, the production is good, which makes it easy to listen to.

Great!!

June 17, 2015 by Jewel122333 from United States

I listened to your podcast everyday on the train. Really gets the brain pumping. And helps narrows the purpose of my actions in everyday life.

Expanding minds and horizons...

April 14, 2015 by mjarkiver from United States

Future Thinkers is a well-produced, visionary podcast. Mike and Euvie are thinking and talking about big issues, the very things that should concern us as a species. I do a similar-themed podcast with a friend called Robot Overlordz. We've been thrilled to have both of them as guests on our show to share these perspectives. Everyone should check out this amazing show. I'm just starting on their interview with Zoltan Istvan (the 2016 Transhumanist candidate for U.S. president) and loving it so far. Can't wait to see what they bring us in the future...

Great podcast

March 17, 2015 by Raypanton from Australia

Great poscast, very intelligent hosts and guests. Especially if you are younger like me (21) you will learn a lot about self educating and entrepreneurship. Keep it up guys, you are providing great insight for me and others I'm sure.

Educate and Inspire

November 21, 2014 by SupaSix from United States

Absolutely inspiring, keep the episodes coming.

Great

August 25, 2014 by Evan West from United States

This podcast is great. The hosts provide amazing insight into very complicated topics. If you care about the future, you should listen to this show.

Sweet

August 23, 2014 by Kc077 from United States

Awesome podcast!

Incredible

August 8, 2014 by Anirn from United States

Amazing podcast!

Listened to all 7 Episodes. Love it!

June 20, 2014 by Farewell VHS from United States

Future Thinkers is a mix of spirituality like buddhism, philosophy and technology speculation. Mike and Euvie will make you think through Minecraft existential poems, dreams of butterflies and Chinese Philosophers and how we value individualism vs merging into the borg. And many more things! Also, it's really great having a female perspective on this stuff. Like other tech fields, Transhumanism and Singularity subjects are "mostly" male run, so I love hearing Euvie's opinions. Not that Mike doesn't bring lots to the table as well, but it's a fresh twist :)